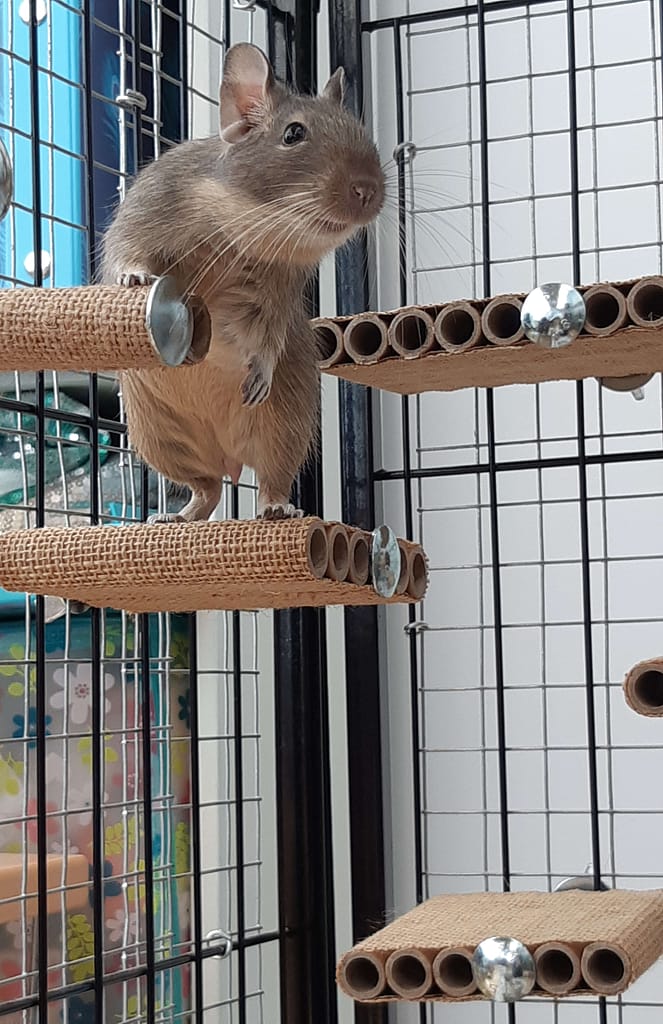 The Totally Degu shelf system
Small Animal Cage Accessories
Our shelves are made in a variety of shapes and sizes. These shelves use a method of attaching them that makes designing your cage shelf layout uniquely versatile. They can be placed anywhere you wish in the cage. Our shelves can be combined with other shelves and our tube range to make a fun and enriching cage environment for your best friends.
When the platform is worn out or chewed to utter destruction we offer 'refill' platforms. These come without the fixings and at a reduced cost. You just reuse the fixings you already have!
Our small animal cage accessories are excellent for older Degus (and of course other rodents), that are finding it difficult to get around because the shelves are very grippy. This means they cut down on any unnecessary or dangerous falls, whilst giving your Degu more confidence when playing. Our platforms also cut out the need for ramps, your pets will have to jump and climb which is great to maintain agility and fitness.
Create & Enrich
Choose your small animal cage accessories and get creating your fun enriching environment.
Change & Save
Keep your fixing, order the refills & save money – change your layout if you want.
Combine and enjoy
Mix in our tube range to add further variety to your enclosure layout, then sit back and enjoy watching your pets exploring and playing.
Choose your layout!
---